The amazing Plantronics Bluetooth headphones and earbuds are very popular amongst most of us and we love using them. They are very helpful for business communication, gaming, listening to music, and a handy tool for content creators.
Key takeaway
To pair Plantronics Bluetooth headphones and earbuds, start with the device powered on and press and hold the dedicated Bluetooth button until the LED flashes red and blue. Activate Bluetooth on your phone or device and search for new devices, the name of the Plantronics device will appear as "PLT" followed by the model name. Once it appears, select it to complete pairing.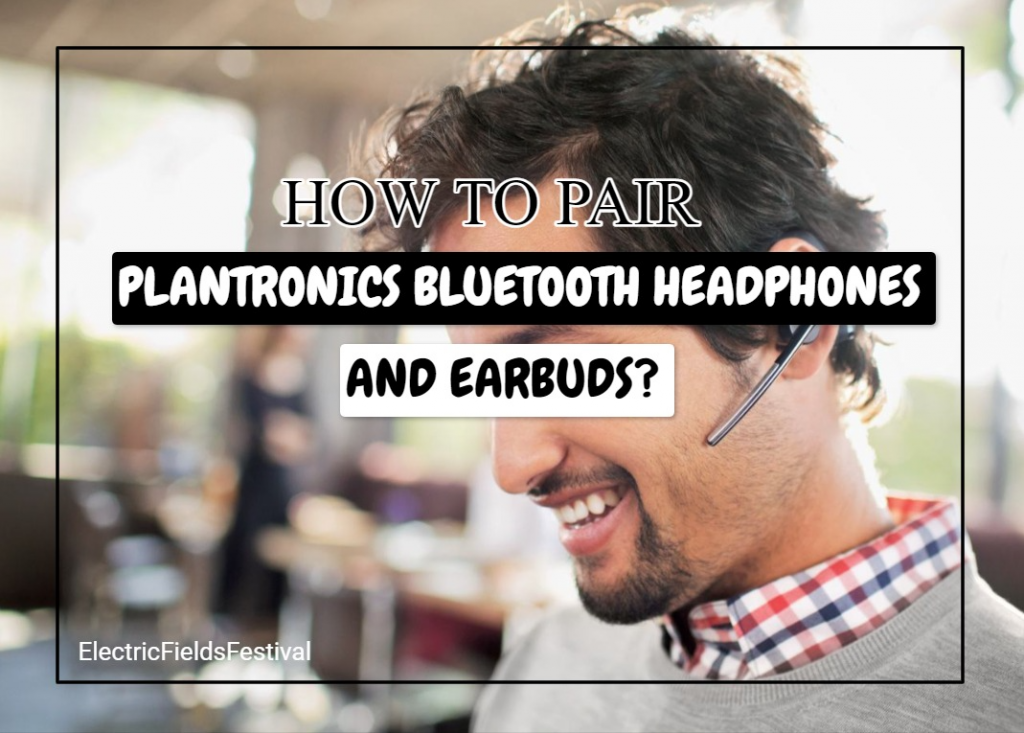 How to Pair Plantronics Bluetooth Headphones

?

To pair Plantronics Bluetooth Headphones:
Ensure your Plantronics Bluetooth headset or earbud is charged above 50%
Turn on the headphones or earbuds by pressing the power button until the LED flashes red and blue
Now navigate to the Settings option in your device and look for the Bluetooth menu
Turn on Bluetooth on your phone and let it search for the Plantronics device
Once the headphones or earbuds appear in the list, select the Plantronics Bluetooth headset from the list of Bluetooth devices and complete the pairing process
Sometimes you might be asked to enter a passcode for pairing. This is the default code and is usually 0000 (four zeroes). If you have set a pairing code earlier, you will need to use that.
Pairing your Plantronics headphones with Macbooks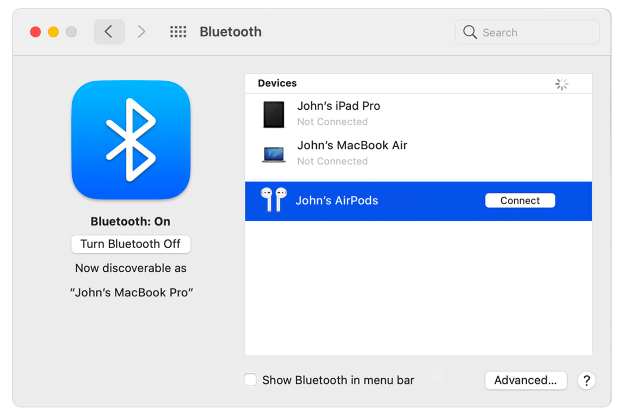 If you are looking to pair your Plantronics headphones with an Apple MacBook then follow this process just like you would if you are wondering How to Pair Mpow Headphones.
Switch on the headphones or earbuds by pressing the power button on the device
On the Mac, click on System Preferences on the top left corner of the desktop
In the new window, you will see an option for Bluetooth. Click on it
Switch on the Bluetooth and then the Macbook will look for available devices
Alternatively, you can manually search for devices from there
Once your Plantronics device gets listed there, select it and click on Pair
If you are asked for a passcode, enter 0000 (four zeroes) or the passcode that you have set, if any
Pairing your Plantronics headphones with Windows Laptops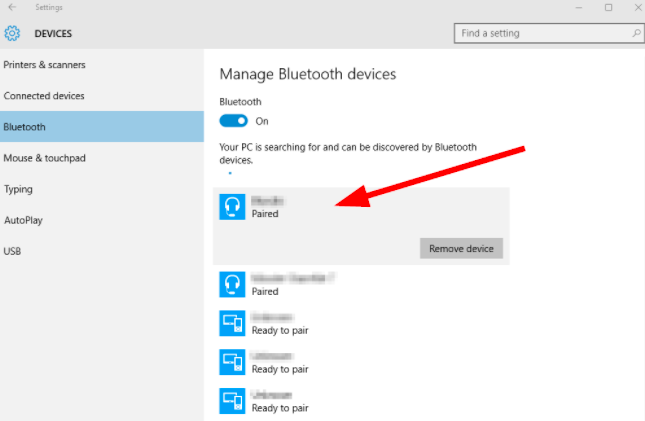 The process for pairing your headphones with a Windows laptop is very similar to the one above.
Activate your headphones by pressing the power button
On the Windows Laptop, go to the Control Panel
Look for the Bluetooth menu and switch it on
The computer will list all available devices and your Plantronics headphone should be there as well
Click on it to start the pairing and then enter the passcode process as shared above
In case you face issues with connectivity, then you can follow the below steps.
First, make sure that the Airplane mode on your computer is turned off
Visit the Bluetooth menu and unpair your device
Switch off Bluetooth on your device and turn off the Plantronics headphones
Now repeat the earlier process for pairing and see if the pairing happens
This process can be replicated on Apple Macbooks as well.
If you still face issues with the connectivity or with no audio on the headphones then check these
Check the volume levels on your laptop and the headphones
Ensure that the Plantronics headphones are selected as the default audio output device
Update your Bluetooth software and/or the audio drivers, if required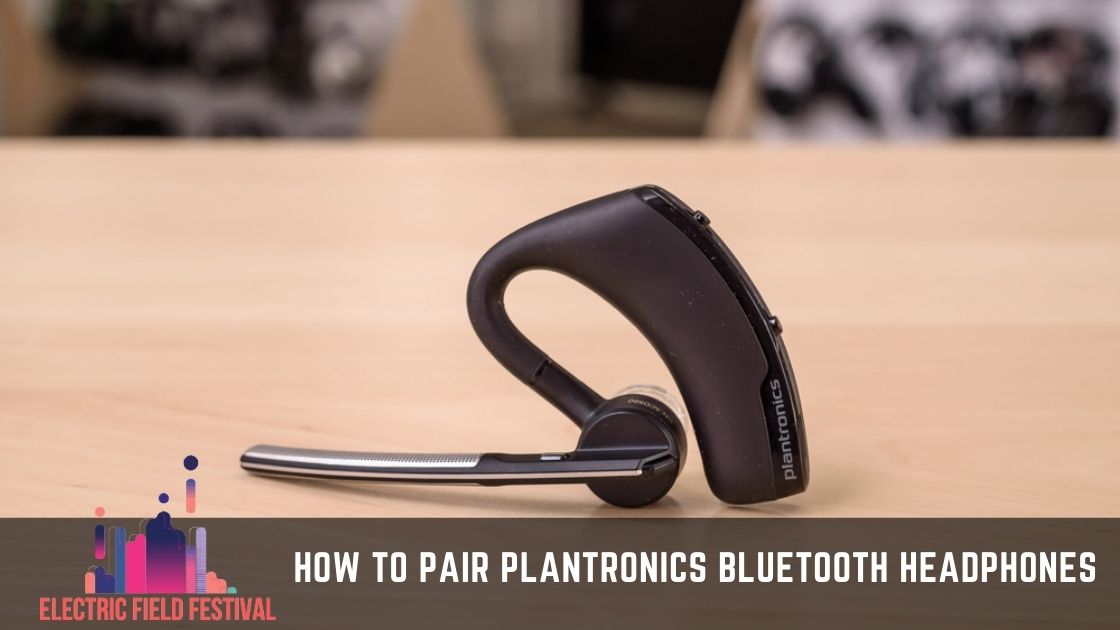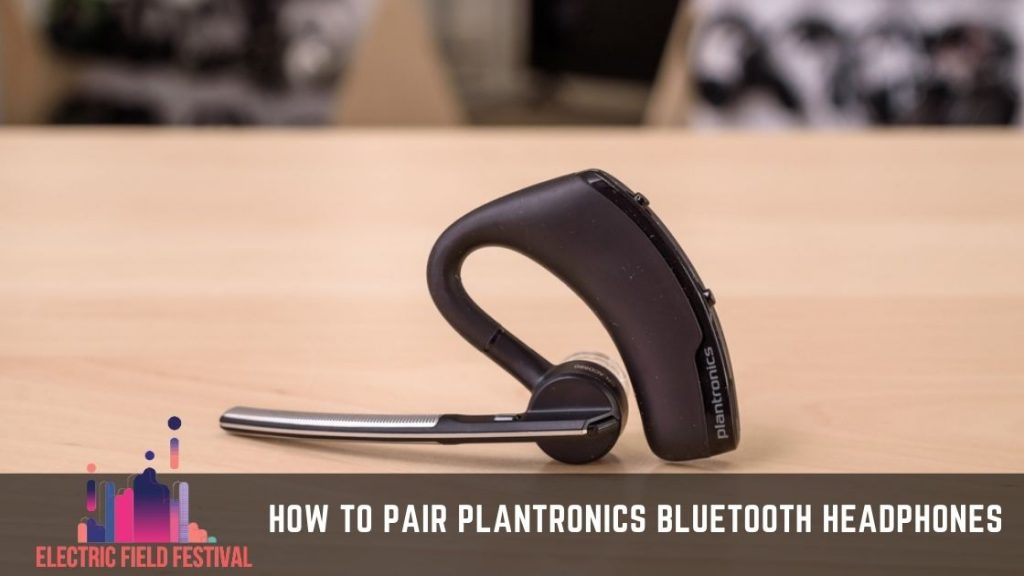 How to unpair Plantronics Bluetooth Headphones and Earbuds?
Now that you have learned how to pair your headphones and earbuds with your phone or computer, let us see how to unpair them as well.
To unpair both your Plantronics Bluetooth Headphones and Earbuds, you may have to reset the headset for it to forget any devices that have been previously paired including your mobile phone.
To do this you need to download the Plantronics Hub app. Then follow the below steps
Ensure your headset is on and connected to your mobile
Navigate to the Hub Mobile Settings
Head down to the bottom of the Settings
Select Reset Headset
Your Headset should now be reset and any connections that were paired should now be disconnected. Do note that to remove all the paired devices from your headset you must have the Plantronics Hub mobile app installed. Without this app, you cannot clear any trusted devices.
How to reset the Plantronics headphones to solve the connectivity issues?
Plantronics offers various types of Bluetooth headsets to use with your Bluetooth-enabled computers or phones. But at times there may be instances where you face audio quality and connectivity issues with your Headset. In such situations, you may have to reset your connections.
To reset any of the connections of your Plantronics Bluetooth headphone or Earbuds, you will have to reset the Bluetooth connection between your phone and your headset. To do so-
Delete the headset from your mobile phone's list of paired devices.
Once deleted you must switch off your phone completely and then switch it on again. This will allow the Bluetooth stack in the Bluetooth software on the phone to reset.
Now repair your headset with your phone.
If the above instructions do not help then you may have to try and pair the headset with any other cell phone to test it once.
If the same issue does not appear then the problem may be with the phone rather than the headset. In case if the issue still exists you may have to replace the Headset.
Alternative Video: How To Pair Plantronics Bluetooth Headphones And Earbuds?
Conclusion on Pair Plantronics Bluetooth Headphones
Plantronics makes a wide variety of Bluetooth headphones and earbuds. Even though they come with different features and connectivity options, the solution we have mentioned above will work most of the time. However, if it doesn't then try the other troubleshooting steps mentioned.
Hopefully, through this article, you have now learned how to successfully pair Plantronics headphones and Earbuds with your devices. It is fairly easy to do so and the steps in this article will provide useful information in case you face any issues.
FAQs On Pairing Plantronics Bluetooth Headphones
How do you pair Bluetooth headphones and earbuds together?
Make sure that Bluetooth is turned on in the Bluetooth menu. Then, with your headphones or earphones in place, press the Bluetooth pairing button. If you're not sure which button it is, consult your user manual to see if there is a dedicated Bluetooth button or if the power button also serves as the Bluetooth button.
How do I put my Plantronics into pairing mode?
Hold down the Call button until you hear "pairing," then activate Bluetooth on your phone and set it to search for new devices while the headset LEDs flash blue and red. When you successfully pair the Poly V5200 Series, the indicator lights will turn off and you will hear "pairing successful."
Why are my Bluetooth earbuds not pairing together?
If your Bluetooth devices aren't connecting, it's because they're out of range or aren't in pairing mode. If your Bluetooth connection is consistently failing, try resetting your devices or having your phone or tablet "forget" the connection. More stories can be found on Business Insider's homepage.
How do you pair left and right earbuds?
Remove the left and right earbuds from the case and long press the touch control area for about 3 seconds, or until a white LED light flashes on both earbuds. It is critical that you long press both the left and right earbuds at the same time.
How do you turn on Plantronics earbuds?
Press the center button to turn on the earbuds until you hear a pairing voice prompt and the LED on the right earbud flashes red and blue. 2. Turn on Bluetooth on your phone and configure it to look for new devices.
Recent Content