Having a headphone has become the need of the hour for most of us, especially for people working in the corporate industry. Headphones are usually used while listening to music, watching a game/movie, or taking calls.
A lot of times users have complained about a delay/latency in the sound while using the Bluetooth Headphones speakers . They have noticed a mismatch between the video and the sound also known as Bluetooth audio lag.
So, how to Fix Sound Delay in Bluetooth Headphones?
While using your headphones if you notice that the video you are watching is going ahead of the sound then you can try these methods to decrease the sound delay significantly.
Software related troubleshooting
1. Turn the Batter saver mode off on your phone
2. Use a good Bluetooth Codec
3. Do not use an outdated Bluetooth technology
4. Resetting the Bluetooth headphones
5. Resetting the mobile phone
6. Rebooting your phone
7. Use 3rd party apps
Hardware-based troubleshooting
1. Your Phones should have enough battery
2. Ensure Bluetooth Headphones have a good signal
3. Check for interference
4. Switch to wired headphones
Let us now understand both these troubleshooting methods individually in detail so that next time whenever you face a problem of delay in sound these methods will be able to guide you and help you fix it.
Why Do My Bluetooth Headphones Have a Delay?
To understand what causes Bluetooth audio delay and how to fix it, you must first understand audio latency. The typical audio latency in a wired connection is 5-10 ms; in a wireless connection, Bluetooth latency can range from an ideal 34 ms (aptX LL) up to 100-300 ms for true wireless earbuds and headphones.
You may be wondering why wireless headphones speakers  have higher audio latency than wired headphones. To provide some context, a Bluetooth audio chain consists of a transmitter and a receiver. The audio signal is sent to the receiver by the transmitter.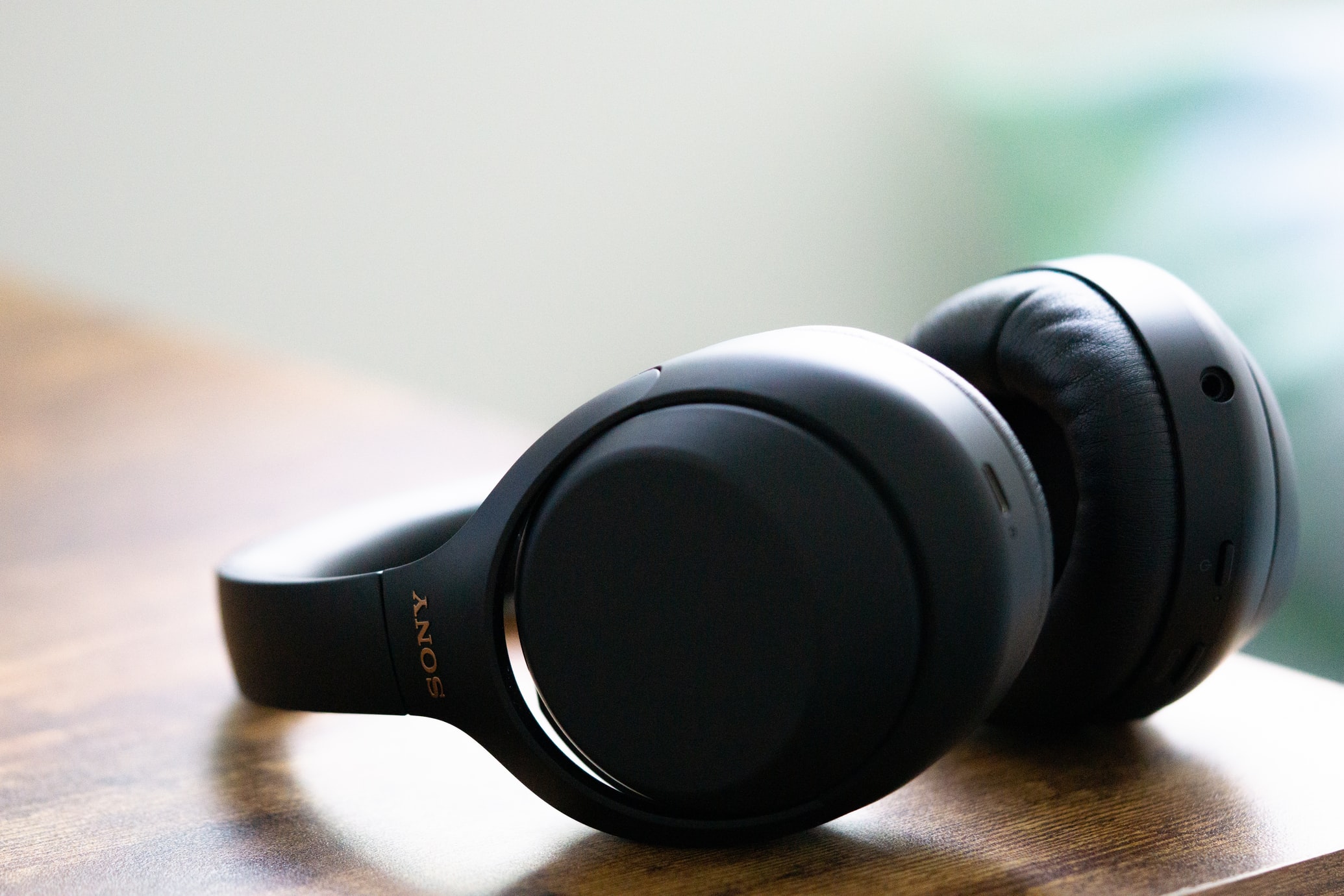 This audio signal "travels" from source to destination using a specific bandwidth. The larger the file size of an audio signal (higher quality equates to larger audio files), the more bandwidth it requires to reach the receiver.
Consider bandwidth to be the width of the road, and audio file size to be the volume of traffic. When traffic exceeds the capacity of the road, traffic jams occur, slowing movement to a crawl (more time required to complete the transmission).
READ ALSO: How To Connect bluetooth earbuds To Mac? (Easy Guide!)
How To Fix Bluetooth Headphones Delay Issue With Software Troubleshooting?
1. Switch off Battery Saver Mode
A lot of us tend to experience anxiety with our battery charging and this leads to the usage of low battery or battery saver mode. By using this feature on your phone, you can save battery power and use your phone longer.
The reason your phone can last longer on battery saver mode is due to performance reduction and this could be one reason for the sound delay.
If your phone doesn't have enough battery, then you will need to charge it completely or to a good amount to ensure that you don't face audio delay problems.
If you do have enough charge and still use the battery saver mode, then that needs to be switched off. Do that and see if the audio delay problem goes away or not.
2. Use a good Bluetooth Codec
In case you are wondering what a codec is, it is a device or a program that encodes and decodes a signal. These are usually used for wireless signals. Some phones give you the option to change the Bluetooth codec and this feature is mostly present in Android devices.
To fix the issue of sound delay in an Android phone, try this to change the codec
On the phone, go to Settings
Look for the About section
You will now need to find the Developer Options
Here you will see Bluetooth Audio Codec
There you should be able to change the settings
If you are not sure how to use the Developer Options, you can look it up online or ask a phone technician to help you out with it.
3. Don't use outdated Bluetooth technology
What this means is that your device and the bluetooth earbuds should belong to the same era! No, we are not joking. Technology is changing at a rapid pace and even Bluetooth technology changes each year. There are many versions such as Bluetooth 3, Bluetooth 4, Bluetooth 5, etc.
If your device runs on Bluetooth 5 and your headsets support up to Bluetooth 4 then there could be the issue of audio delay. In such a case, you might need to procure new headphones speakers.
4. Resetting your headphones
Software glitches in electronic devices are quite common and sometimes the best way to solve them is by resetting our devices.
If your headphones are facing issues with a sound delay then you should try resetting them. This option is not available for wired headphones  but on wireless ones, it can be done.
5. Reset your phone
This is in line with the previous point. The audio delay can be because of a software glitch on your phone so one of the ways to do it is by resetting and fixes the device. There are many reset options available like network reset, factory reset, etc. See which one is the best solution for you.
6. Rebooting the device
This is the most common method of solving most problems in the world! One of the best ways to solve software issues is by restarting your device.
If some software or drivers did not load properly, then a restart should fix such issues. To avoid the sound delay problem, restart your device and see if the problem persists.
7. Use 3rd party apps
Let's say you tried most of the solutions listed here and are still facing the issue of sound delay on your Bluetooth headphones.
Another solution that we have for you, is the use of 3rd party apps. There are apps like Media Server and Metronome that can help you solve the problem of audio delay on your headphones.
Alternative Video: How To Fix Sound Delay In Bluetooth Headphones?
How To Fix Bluetooth Headphones Delay Issue With Hardware Troubleshooting?
1. Your Phones should have enough battery
While using a headphone you must always ensure that your smartphones has enough charge. A drop in your battery slows down the smartphones performance and the best way to notice this is while playing music or watching a video.
When the phone has less charge you will notice that the audio is not in sync with your video as the ios tries to conserve battery.
As soon as your smartphones indicates Low Power, get it charged to avoid sound delay in your Bluetooth headphones. Even hardware manufacturers limit the device performance when the battery power is at a critical stage. So, always keep your devices charged when you use them.
2. Ensure Bluetooth Headphones have a good signal and sounds
People at times forget that the wireless headphones speakers  they are using have a capacity to work only within a certain range which in most cases is 10m (33ft). Users tend to walk around the house/office with their headphones on but the ios would be left somewhere else.
Going away from the source/mobile interrupts the signals as all Bluetooth devices come with an effective range. Beyond the range, the device cannot send any signal and hence you face sound delay. Stay in range to get the best audio output and remove and fixes audio delays.
3. Remove interference
Any kind of interference between your device and the headphones can lead to audio delay. So, what is interference, and what can cause it? Interference is the presence of either a physical object blocking signals or an intangible entity that is weakening signals.
For example, if your device is in one room and the Bluetooth headphones are in another, then the walls act as interference. The Bluetooth connection weakens even if the devices are within range.
Due to the walls or objects like cupboards, cabinets, etc., your signal strength reduces and this can lead to an audio delay. To avoid delay, remove any such barrier or bring the headphones closer to the device. Another example of hardware interference could be the presence of any wireless devices in the room.
If you tend to use multiple Bluetooth or wireless devices at the same time, then these could interfere with each other's connections. In such cases, you might be required to turn off multiple Bluetooth or wireless devices to strengthen your headphone fixes signals.
Now, another kind of interference could be because of electronic devices in the room. Devices such as microwaves also have the capability to interfere with your Bluetooth headphone signal strength. Try moving away from such devices and see if the audio delay problem reduces and fixes the problem.
4. Use wired headphones or switch your device
Well, think of this as the last resort. If you have tried all possible solutions that you could get your hands on and you still face audio delay issues on your headphones then it's a tough call.
If nothing works, you will need to switch to wired headphones. We recommend that you try a different set of headphones on your device and see if the problem persists. If it doesn't then it means there is something wrong with your headphones.
So either get another pair or use wired headphones. If the problem doesn't repeat then there is an issue with the device and you might have to change that.
Conclusion on Sound Delay in Bluetooth Headphones
In this article today, we have listed different methods on How to fixes Sound Delay in Bluetooth Headphones.  We really hope you liked our article and found it to be an interesting read.
There are many possible solutions to fix the audio delay issue and we have brought together the best and easiest ones for you to implement.
So, the next time you face any sound delays on your Headphones hopefully our article will be able to guide you. By following and understanding the methods that we have provided, you should be able to fix the issue.
In case you are unable to resolve the issue even after following the given steps, you might have to visit a professional service center to get your headphones fixed by them.
FAQs About Sound Delay On Headphones
Can you fix Bluetooth lag?
You must enable developer options in Android to change the Bluetooth codec. To enable developer options, go to Settings>About ios >Build number and tap it seven times. Then, to change the codec, go to Settings>Additional Settings>Developer options>Bluetooth Audio Codec.
Do wireless headphones have a delay?
Wireless headphones as well as smartphones do have latency. However, it depends on the device you're using and the type of game you're playing, but don't worry, some delay between what's currently playing and what you hear is normal. This delay is sometimes only milliseconds long, so it is barely noticeable.
Why is Bluetooth delayed?
Check that your Bluetooth headphones are in range. Because Bluetooth uses short-wavelengths to transmit data over short distances, most products have a maximum Bluetooth signal range of 33 feet (10 meters). As a result, the audio delay increases as you move away from the Bluetooth source.
Recent Content