Ever wondered what are the differences between Ableton Live Intro Vs Lite Vs Standard?
A digital audio workstation is a must-have tool for music producers, dance music composers, and anyone else involved in musical composition, scoring, and composing. And one of the most popular DAWs with the most users is Ableton, with Ableton Live Intro vs Lite being the most sought-after versions.
Is it worthwhile to use Ableton Live Intro, or should you get the Lite or Standard versions? In this comparison review, we'll see which version provides the best value for money and which is a waste of time.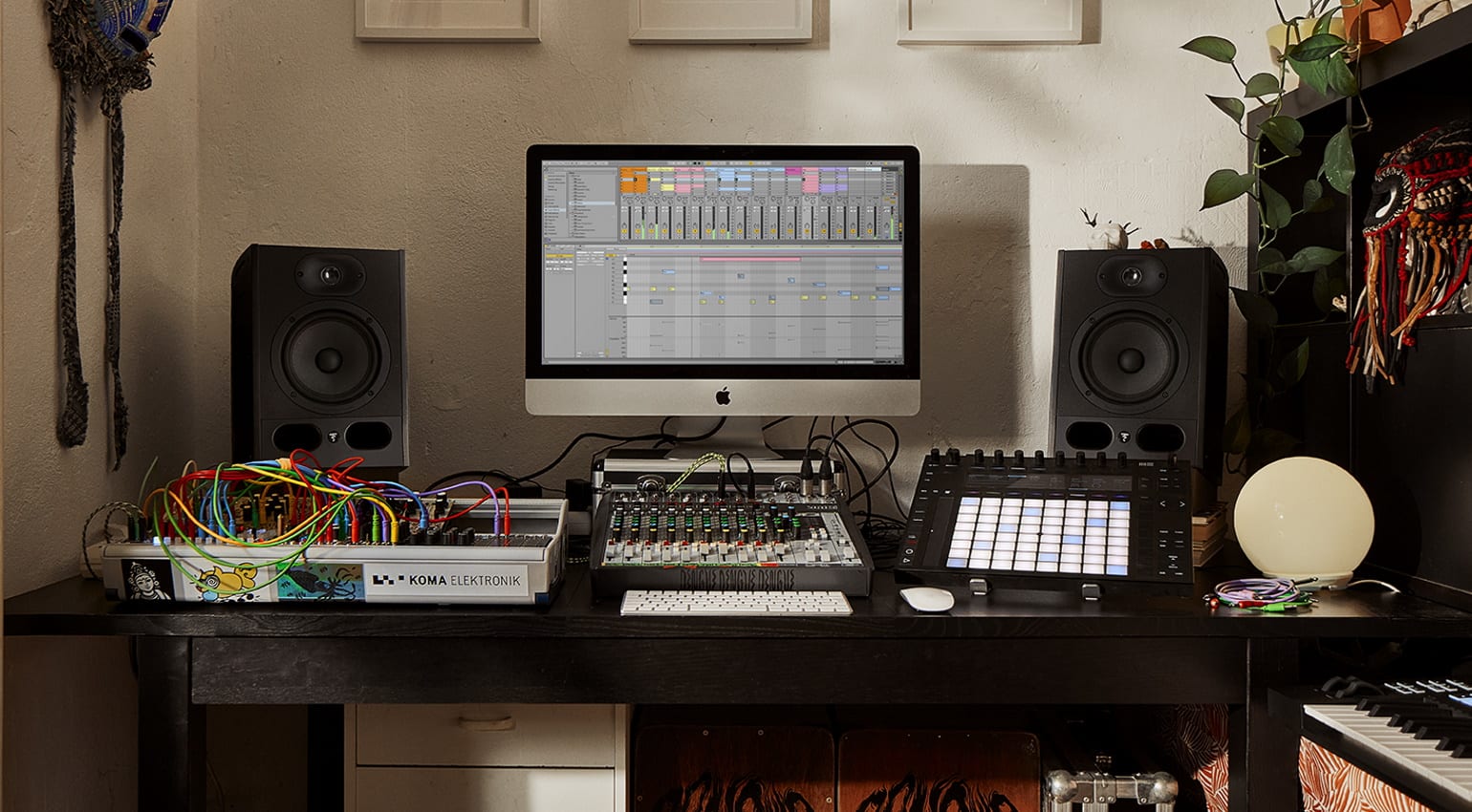 ABLETON LIVE INTRO VS LITE VS STANDARD
Ableton Live is a DAW developed by Ableton, a Berlin-based company, for Windows and macOS devices. This DAW was designed to provide live instrument accompaniment during performances. It can also be used for audio recording, mixing, composing, arranging, and mastering.
Ableton Live is also a professional tool used by DJs because it includes features such as beatmatching and crossfading. One of the first apps to produce beat-matched songs was Ableton Live. Ableton Live has evolved significantly over the years, with three distinct editions: Live Intro, Live Standard, and Live Suite.
A Live Lite version is also available, which includes bundled apps and hardware that can be used to create music as well as define and edit various types of music. The Intro explains what Ableton is, how it works, and what its basic features are. It includes everything you need for only USD 99.
Although Live Intro contains only the most important features, it can assist beginners in determining whether this is the right Ableton product to use. The Standard version includes all of Ableton's cool features as well as a few extras. The standard version of Live 11 costs $449 USD and includes additional instruments, effects, features, and Packs.
If you want the full package as well as integrated studio features, the Suite is the best Ableton has to offer. The Live 11 Suite costs $749 USD and includes thousands of sounds, additional instruments, audio effects, and MIDI effects.
Because of the large collection of sounds, instruments, and features, it's easy to see why the Live Suite is a good investment for professionals. However, if your project only necessitates the use of basic features, an expensive DAW may not be necessary.
ABOUT ABLETON LIVE INTRO
The Ableton Live Intro has evolved significantly over the years, with the Ableton Live 11 Intro being the most recent. The Intro is the entry-level Ableton Live package, a necessary DAW that costs USD 99. The Ableton Live Intro includes the following features:
There are 16 MIDI and audio tracks in total.
16 distinct scenes
There are 8 mono audio input channels and 8 mono audio output channels.
2 music tracks are sent and returned
Complex warp modes that are available
MIDI is available.
Comping, note and velocity changes, tempo, and MIDI polyphonic expressions are all available in Live 11.
Ableton Live Intro has a limited sound library of up to 1500 sounds, including chop and swing. Intro includes four software instruments: impulse, drum rock, simpler, and instrument pack. There are 21 new audio effects included, including the new chorus ensemble, redux, phase-flanger, and LFO.
Welcome 11 new MIDI effects, including Live 11 effects such as Expression Control, MIDI monitor, and MPE controls.
The following are the system requirements for the Ableton Live Intro:
Needs Windows 10
The computer or laptop should have an Intel Core i5 processor or AMD multi-core chips.
With 8 GB RAM
At least 1366 x 768 display resolutions.
With access to a reliable internet connection. This is needed for downloading important content and for updating your Live Intro.
With around 3GB disc space for installation and for saving more files. 76+ GB space for sound content.
For macOS users
OS x 10.13 or earlier versions
Intel Core i5 chips
8 GB RAM
1280 x 800 display resolution
Core Audio interface-compliant device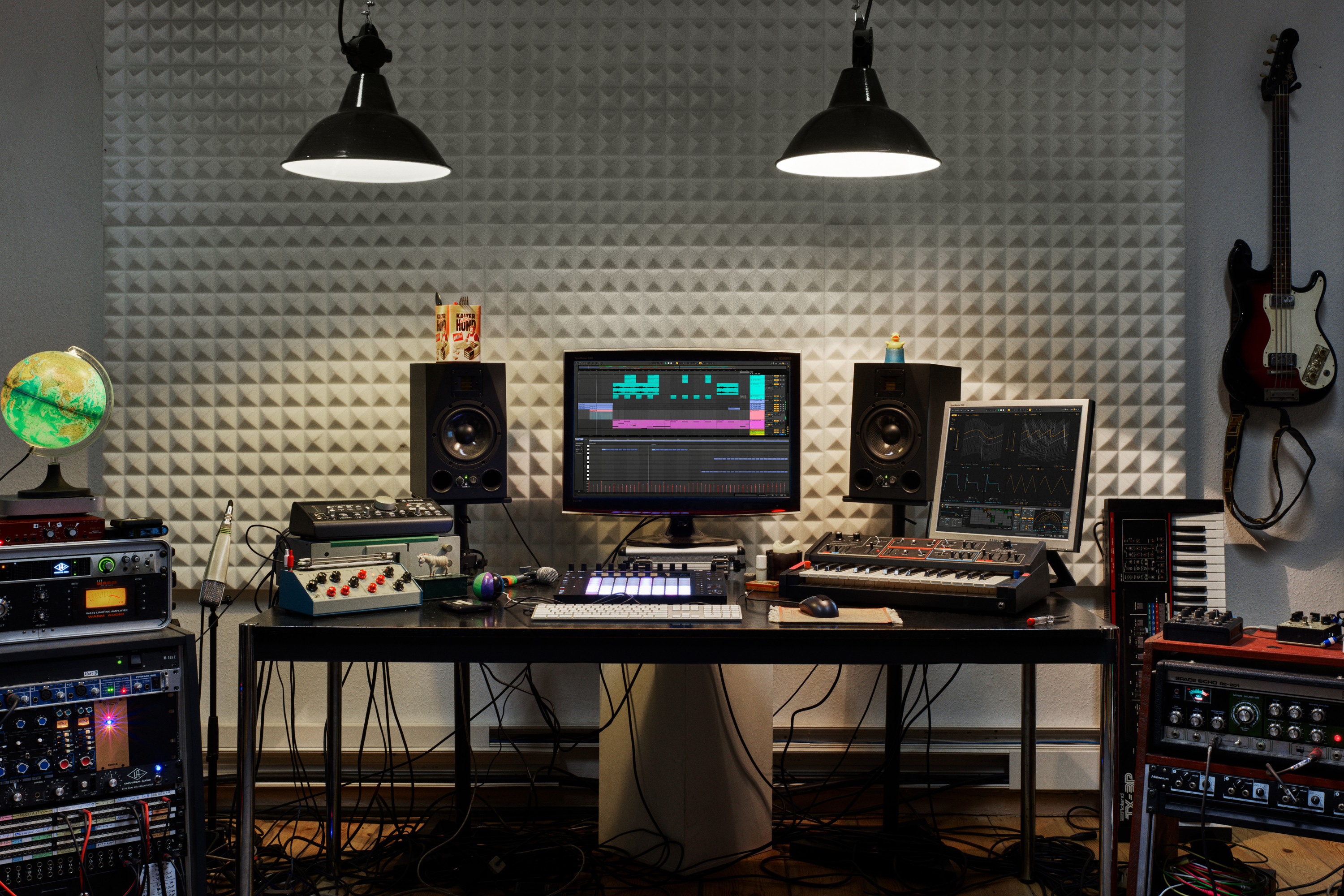 YOU MAY ALSO LIKE:
How to Fix Static in Headphones? (Answered!)
13 Things to Do While Listening to Music Read
How to Listen to Music in the Shower [Answered!]
ABOUT ABLETON LIVE LITE
Live Lite is a software package that includes a variety of applications and hardware devices. This version of Ableton Live is available when you purchase a third-party device or app that includes the Live Lite. The manufacturer will supply you with a serial number, which you will need to register your Live Lite at Ableton.com.
You can now access the Ableton installer after registering your Live Lite. In some cases, a device that comes with a Live Lite may not have a serial number. If this occurs, you can always request a replacement by presenting your receipt or other proof of purchase.
The Live 10 Lite is a scaled-down version of the feature-rich Live 10. Many people say it's limited, but it includes features that most beginners require, such as basic workflows, effects, and instruments.
8 MIDI and audio tracks
8 different scenes
2 send and return tracks
8 Mono output and input channels
With complex warp models
The Live Lite includes a session view to help you improve your performance, composition, and improvisations. You'll have access to simple, non-destructive editing tools as well as an unlimited number of undos. You can record in multiple tracks at up to 32-bit or 192 kHz resolution.
The Lite also includes group tracks for easier mixing and flexibility, audio and VST unit support for timestamp changes, automation features, and track freezing. You will also receive MIDI remote control for quick and easy mapping, MIDI outputs for connecting to synths, and MIDI sync and clock.
Ableton Live Lite accepts all file formats, including WAV, MP3, AIFF, and FLAC. You also have access to Ableton Link, a new technology that provides Live records and a large collection of iOS apps. The Live Lite includes a number of software instruments, such as impulse, drum racks, simpler, and multiple instruments in the instrument rack.
There are several audio effects to choose from, including beat repeat, auto filter, chorus, compressor, EQ three, erosion, redux, reverb, tuner, simple delay, and utility. You can also use the audio effect rack with simplified controls to apply combined audio effects.
With the Live Lite's extensive MIDI effects and features such as arpeggiator, chord, note length, pitch, scale, random, and velocity, you can create professional-quality music. Of course, you can always use the MIDI effect rack to combine MIDI effects to create an entirely new sound.
If you want to get more out of the Live Lite, check out Live's preset and sound library, which includes racks, presets, and samples to use and enjoy.
System Requirements for the Ableton Live Lite are the following:
Windows 10 Operating System
Intel Core i5 processor or AMD multi-core chip.
8 GB RAM
At least 1366 x 768 display resolutions.
With stable internet connection. You need an internet connection to download important content and to update Live Lite
For macOS users
OS x 10.13 or earlier versions
Intel Core i5 chips
8 GB RAM
1280 x 800 display resolution
Core Audio interface-compliant device
GET THE BEST OUT OF LIVE LITE: STEP-BY-STEP
Do you remember that MIDI controller or interface you got a long time ago? Do you still have the box? Look inside for a card containing a free license for Ableton Live Lite.
Go to www.ableton.com and download your copy of Lite – you'll be given the most recent version available. Look for any information on upgrade pricing while you're there.
Keep an eye out for any additional free content that extends beyond the application itself, such as more Live Packs. Take it all – you can uninstall it later if you discover you aren't using the extras.
After that, launch Live for the first time and authorize it. If you're using a Mac, open Live's Preferences and select 'Use Audio Units' under File/Folder, then close Preferences.
Select 'Plug-Ins' in the left column, then Audio Units in the right column, and you should see a list of installed Apple Audio Unit effects.
If you purchased Push, you also got Live Intro. Connect your Push after you've installed the software. Keep an eye on the Push display because it will prompt you to disconnect and reconnect if any firmware updates are being performed.
ABOUT ABLETON LIVE STANDARD
Because the Live Standard provides more, expect to pay more. For USD 449, you will receive full Ableton features such as unlimited MIDI and audio tracks, access to unlimited scenes, more mono channels, and extras such as audio slicing and audio to MIDI.
The Ableton Live Standard is now available in the Live 11 edition, which includes new features such as comping, linked-track editing, MIDI polyphonic expressions, tempo following, and note-velocity chance. Here's a rundown of what comes with the Ableton Live Standard DAW:
Unlimited scenes, MIDI, and audio tracks
12 send and return soundtracks
256 mono audio output and input channels
With capture MIDI
With complex warp modes
More than 1800 sounds
6 software instruments
36 audio effects
13 MIDI effects
The Ableton Live Standard is more expensive than the Intro, but many people believe it's worth it because it gives you unlimited access to the majority of Live's features. You can use hundreds more channels, scenes, and tracks, which the basic Intro package does not allow.
Keep in mind that the next Live package, the Live Suite, is $300 more expensive than the Standard and includes access to Ableton's exclusive studio. The Suite is equivalent to having your own music studio on your laptop or computer, as well as complete access to Live's massive feature library.
The following are the system requirements for the Ableton Live Standard:
Uses Windows 10 Operating System
Computer with Intel Core i5 processor or laptop with AMD multi-core chip.
8 GB RAM
Screen with 1366 x 768 display resolutions.
You must have a stable internet connection. You need an internet connection to download content and to update Live Standard.
Available disk space of 76 GB to save sound content.
For macOS users
OS x 10.13 or earlier versions
Intel Core i5 chips
8 GB RAM
1280 x 800 display resolution
Core Audio interface-compliant device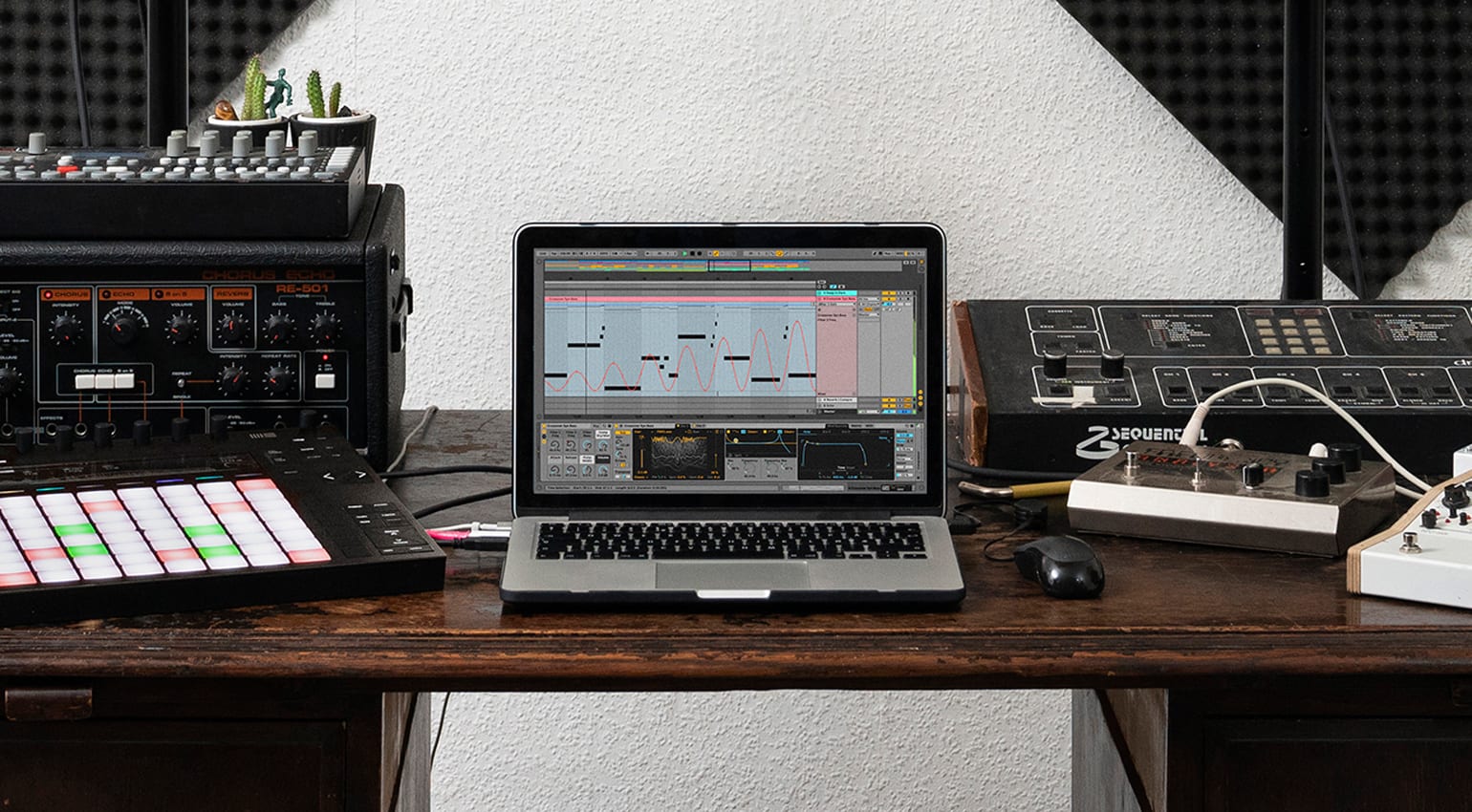 ABLETON LIVE SUITE
Despite the fact that the Suite is not included in our comparison, it is worth noting what this comprehensive package has to offer. First, the number of audio and MIDI tracks, scenes, and channels in the Standard package is the same as in the Live Suite, but it includes Max for Live.
Max for Live is an audio platform that allows you to create effects, instruments, and tools for live performance and visuals. This is an add-on that will allow you to extend and customize your Live DAW, as well as improve the functionality and features of various hardware controllers.
More than 5000 sounds, 17 software instruments, 59 audio effects, and 15 MIDI effects are included in the Suite. It also necessitates the same computer specifications for Windows and iOS users.
HOW TO MAKE THE MOST OUT OF ABLETON LIVE INTRO AND LITE?
If you only need basic features, Ableton Live Intro and Lite are two very basic Live versions that can help you work with your tracks. These are also the best methods for determining whether Ableton is the right DAW provider for you.
Because the Live Intro and Lite require only a small investment, selecting any of these is a viable option. In addition, the following tips can help you get the most out of your Live Intro and Lite versions:
1. Look for free Live Lite access
Several previous MIDI controllers or sound interfaces may have included free Ableton Live Lite access. Look for a card in the box of your previous controllers. The card includes a printed license number that you can enter to gain access to Live Lite.
2. For a copy of Lite, go to Ableton's official website.
To obtain a copy of Live Lite, go to www.ableton.com. Simply download a copy to get the most up-to-date version of Lite. You can get the most up-to-date pricing, features, and specs for the Lite or Intro from the website.
3. Check out extra content from the app
Look through the app for more free content. Check out Live Packs, which are available for free. If you want to experiment with more audio, tracks, and samples, you can install these later. You can use these whenever you want.
4. Start your Live Lite and make sure it's authorized.
Before you can use your Live Lite or Intro, you must first download, launch, and authorize it, just like any other piece of software or program. For Mac users, go to Preferences and then File/Folder to select "Use Audio Units," which will assist you in authorizing your new Live.
5. Check out Apple Audio Unit plug-ins effects
Launch the browser from the app's left sidebar and select "Plug-ins" from the left column. Then, from the right column, navigate to Audio Units, where you can find Apple Audio Unit sound effects. Take advantage of these to get the most out of Live Lite and Intro.
6. Push includes a Live Intro.
You can get Live Intro for free if you use Push. Connect Push to Live Intro after installation and keep an eye out for firmware updates. This translates to more features and freebies.
HOW TO GET THE BEST OUT OF ABLETON LIVE LITE & INTRO?
Lite has been bundled with a variety of controllers and interfaces over the years; currently, it is bundled with products from Arturia, Novation, Focusrite, and Korg.
Hopefully, this will clear up any confusion about the different versions and encourage any non-users reading this to wonder if they already have a version of Lite, or remember that they registered it a long time ago but haven't used it!
Understanding Your Options
Both Live Intro and Lite are limited editions, but they are not the same. Lite is slightly more restricted and only available with authorization from a third-party product purchase, whereas Intro is available as a standalone purchase or as part of Push.
They both connect to the Ableton ecosystem, and either one puts you on the path to fuller versions of Live. Signing in to your account should tell you everything you need to know about upgrades, but if not, contact Ableton's support team.
Combining Push and Simpler
Purchasing Push entitles you to a license for Intro as well. Of course, racks and effects are present in Intro, but the most important component in terms of Push is Simpler.
Simpler has grown into a little monster over the course of Live 9, with slicing modes, new filters, and the ability to retain warp markers on any clips that are loaded. Push has access to all of Simpler's controls, allowing you to record, browse, load, and chop samples directly from the hardware, and it looks great on the colorful Push 2 display.
CONCLUSION on Ableton Live Pros and Cons
It's not really a competition because they're all so different. They have a set number of features that are tailored to specific users. So, the best way to approach a purchase would be to determine what you require (are you a beginner? How many instruments can you begin with?) before making your final decision.
Ableton Live is a fantastic tool for music production and live performance. Make sure you get the right version so you can use all of the features and upgrade as needed. If you have any further questions, please contact us.
Frequently Asked Questions
What is the difference between Ableton Live Lite and Standard?
The primary distinction between the basic and full editions is one of functionality. More specifically, Ableton Live 10 Lite offers a limited selection of synthesizers, plugins, effects, and sounds.
Should I get Ableton Live Intro or standard?
If you are a complete beginner, Ableton Live Intro is well worth your time. It will be quite limiting for an experienced music producer. However, as a beginner producer, you don't need all of the advanced features, samples, instruments, and effects included in Ableton Live Standard or Suite.
Is Ableton Live Lite worth using?
Ableton Live Lite is a good tool that should be used in music production. Live Lite has eight input channels, which is more than enough for a professional sound. In addition, the Lite edition supports five audio file formats for editing tracks from multiple sources. It's basically a diluted version of Ableton Live.
Recent Content