The technology behind cVc noise cancellation is based on algorithms that work to suppress background sounds such as ambient noise, traffic noise, and other people talking in the background.
CVC is a solution to the unavoidable problem of noise pollution. The Clear Voice Capture (CVC) technology is used to cancel out background noise and improve selective listening. ​
If you are working in a noisy plant, walking in a chaotic city, or participating in sports, you can choose what to listen to and have a quiet conversation on your phone. CVC is now found in handsets, automotive communication devices, hands-free devices, and Bluetooth headsets. Wherever you go, you can reap the benefits of CVC in combating active noise.
WHAT IS CVC NOISE CANCELLATION
Cvc is an abbreviation for clear voice capture, which is intended to provide clear calls by filtering out background noise.
This technology is primarily used for phone calls. They can, however, be used for podcasting and conferences as well.
If you're in a noisy environment, CVC technology is ideal because it blocks out background noise so you can communicate clearly on calls.
The most recent technology, CVC 8.0, has recently been released and provides the best clarity over a call.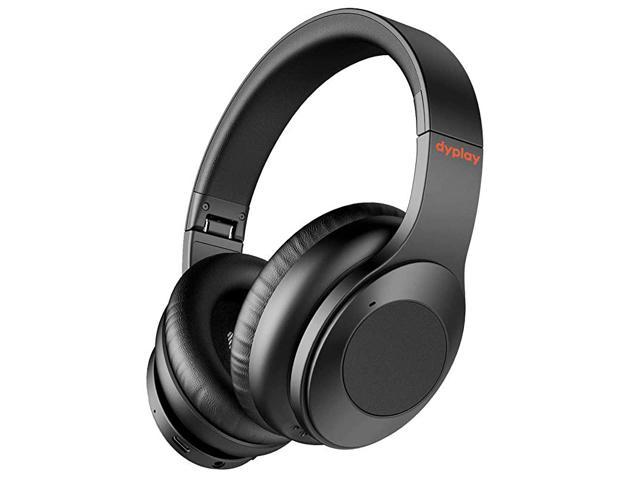 HOW CVC NOICE CANCELLATION WORKS?
CVC employs advanced algorithms to validate the reception and transmission of voice into a listener's ears. CVC technology provides optimal voice quality in addition to limiting or selecting the sound you want to listen to. Passive noise cancellation (ambient noise reduction) and active noise isolation are two dimensions of CVC noise cancellation.
To begin, ambient noise reduction works by preventing vibrations and external sound waves from reaching the eardrum. Passive noise cancellation reduces noise by 10-20 decibels, which is equivalent to the volume of a hairdryer.
Active noise cancellation then employs destructive interference. The frequency of internal sound cancels out the frequency of external noise. The headphones have an embedded microphone with technology that analyzes and eliminates external noise while regulating the internal rate of your audio.
CVC creates a quiet environment for clear communication when making a call. The built-in microphone software creates a profile of your voice, isolating it from all other nearby voices. External noise of about 30 decibels is prevented from interfering with your call. The headphone system filters out all background noise and echoes to improve your speaking and listening experiences.
The use of CVC noise cancellation in wireless headphones has transformed the listening experience.
ALTERNATIVE VIDEO: How Do Noise Canceling Headphones Work?
READ ALSO:
FEATURES OF CVC NOISE CANCELLING HEADPHONES
Adaptive equalizers
Automatic gain adjustment
Auxiliary stream mixing
Comfortable listening
Howling control
Nonlinear processing
Power saving mode
Peceive/Send equalizers
Speech intelligibility (frequency enhanced)
WHY YOU NEED CVC HEADPHONES
You may have experienced disturbance in your immediate surroundings while listening to music or making a phone call. Because of CVC technology, noise-cancelling headphones are essential in a noisy world.
CVC 8.0 noise cancellation and Advanced Bluetooth 4.2, on the other hand, come in handy with modifications that help you tap into the absolute pleasure of music while protecting your ears. CVC noise cancelling headphones are available on the market in a variety of Qualcomm Bluetooth Audio devices. They include user-friendly GUI tuning and monitoring tools.
CVC headphones are compatible with all devices, including smartphones, notebook computers, and laptop computers. Use wireless headphones to move around freely while listening to music or watching a movie. The earbuds are super lightweight and have a comfortable fit.
The sweat-proof ergonomic designs allow you to go about your daily activities. You can listen to your audio while jogging, running, hiking, cycling, or working out. Choose the best CVC headphones from a wide range of physical and online stores.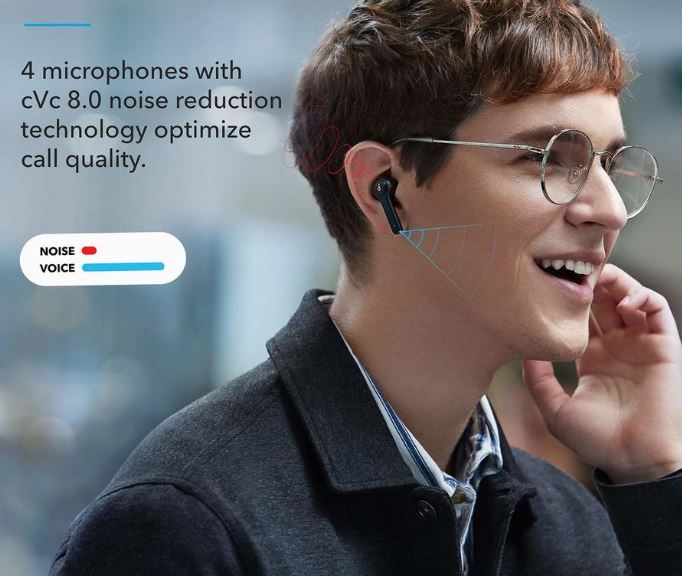 HOW DOES ACTIVE NOISE CANCELLATION WORK
Active Noise Cancellation works by using a microphone built into the headphones. The headphones' microphones actively block background noise, resulting in a better hearing experience.
By eliminating background noise, you can hear every nuance of the music, improving your hearing quality.
Every year, active noise cancellation technology improves. The most recent 5.0 active noise cancellation version offers an exceptional noise-cancelling experience.
Active noise-cancelling technology can block up to 20 decibels of sound, removing up to 70% of background noise.
BENEFITS OF USING CVC NOISE CANCELLATION TECHNOLOGY
There are numerous advantages to using cVc noise cancellation technology. One of the most significant advantages is that it reduces background noises by 20-40 dB, allowing the person on the other end of the line to hear you clearly without static interference.
It also assists users in reducing abrupt sounds and vocal distortions when speaking into a microphone or listening through speakers. Finally, cVc noise cancellation technology is advantageous because it eliminates the need for users to manually adjust levels or balance audio settings on their devices.
CONS OF CVC NOISE CANCELLATION TECHONOLOGY
After discussing the features and benefits of cVc noise cancellation, chances are you're considering purchasing a headphone with this technology. However, it is critical to understand that this technology is not without drawbacks.
To begin with, headphones equipped with cVc are more expensive than standard headphones. Affordably priced versions start at around $100, while others can cost up to $400.
THE DIFFERENCE BETWEEN NOISE ISOLATING AND NOISE CANCELLING HEADPHONES
The majority of people do not understand the distinction between noise isolating and noise cancelling headphones. Noise-cancelling headphones physically block out external noise. It is also known as passive noise cancellation. Noise isolating headphones create a seal between the headphone and your ear, preventing outside noise from entering your ears.
This technology is also used to block ambient noise in earbuds. They have padded cups that are designed to block out noise. The goal is to form a strong but comfortable seal around your ear canal, allowing you to hear only your music. This means you don't have to turn up your headphone volume to cancel out background noise.
Noise cancelling headphones, on the other hand, actively cancel out noise sound waves by utilizing digital signal technology. These headphones include a microphone and an audio processor that detects background noise and generates a sound wave to cancel it out. This is known as destructive interference.
DO CVC HEADPHONES CONSUME MUCH POWER?
With CVC, there is no need to be concerned about excessive power consumption. The technology uses very little power. As a result, it can be used with smaller headphones and ear buds.
DIFFERENCES BETWEEN CVC 6.0 AND CVC 8.0 NOISE CANCELLETAION TECHNOLOGY
CVC 6.0 and CVC 8.0 both cancel out background noise, but they do so using different technologies. CVC 6.0 is a set of algorithms that are built into the microphone of a Bluetooth headset. CVC 8.0 algorithms, on the other hand, are more advanced. They are integrated into the microphone circuit to cancel out any sound that the microphone detects as noise.
CVC 8.0 and CVC 6.0 are both compatible with the most recent Bluetooth version. So, what distinguishes these technologies?
Because CVC 8.0 algorithms are more advanced than CVC 6.0 algorithms, they can cancel even the most minor noise.
CVC 8.0 technology produces clearer voice calls than CVC 6.0 technology. When making a call on a CVC 6.0 device, you may hear background noise that you will not hear on a CVC 8.0 device.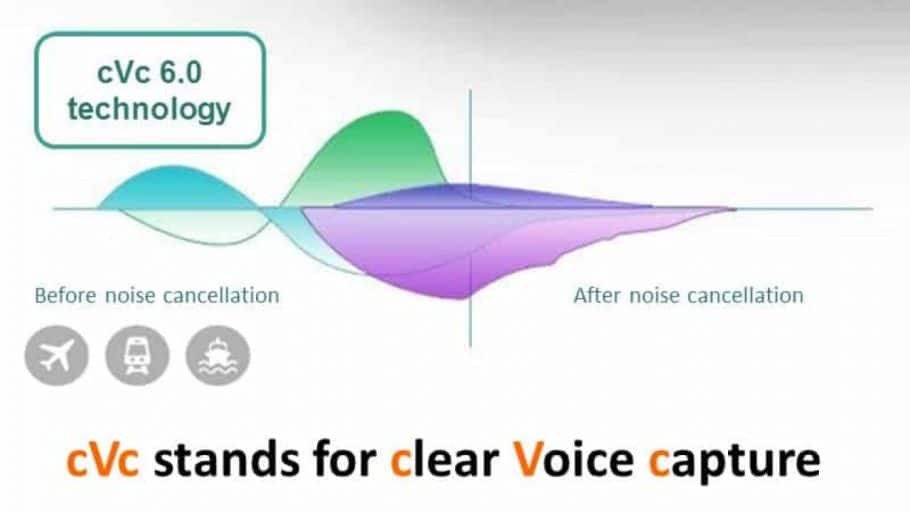 COMMON TECHONOLOGICAL FEATURES OF MOST CVC NOISE CANCELLING HEADPHONES
They have adaptive equalizers
Power saving mode
Frequency enhanced speech intelligibility
Sending and receiving equalizers
Comfort noise
Nonlinear processing
CONCLUSION ABOUT CVC NOISE CANCELLATION
Finally, we can all agree that CVC noise cancelling headphones do an excellent job of canceling out annoying background noise and amplifying selective sound, particularly when making phone calls. It enables you to listen and converse effectively on the phone. During a phone call, your voice will be the loudest, even if there is a lot of background noise.
This concludes our blog post, and hopefully you now have a better understanding of CVC noise cancelling technology, how it works, and why you need it. I hope you found this information useful. Keep it here for more related information.
FAQs ABOUT CVC NOISE CANCELLATION
How good is cVc 8.0 noise cancellation?
CVC 8.0 can filter out up to 30 decibels of ambient noise in total. In other words, it will not muffle loud noises such as honking horns or screaming children. It will, however, significantly reduce the volume of those noises.
How does noise cancellation devices work?
Noise canceling headphones monitor the environment and prevent unwanted noise from reaching your ears. When the soundwaves collide, miniature microphones in the earcups or earbuds listen to the outside noise frequencies and emit the exact opposite signal to effectively "cancel out" both sets of sounds.
What is cVc noise isolation?
The Clear Voice Capture (CVC) technology is used to cancel out background noise and improve selective listening. You can choose what to listen to and have a quiet conversation on your phone while working in a noisy plant, walking through a crowded city, or participating in sports.
What are the noise Cancelling levels?
Headphones with active noise cancellation can reduce incoming sound by up to 45 decibels (with an average of around 30 dB), reducing the amount of harmful noise we are exposed to on a daily basis.
Recent Content