Without a doubt, earbuds are the most convenient way to listen to music. Earbuds are lightweight, offer proper seal, and are small enough to carry anywhere with you. Still, the one issue that plagues most earbuds is long-term durability.
Earbuds are tiny in size and cost upward of $50 for a good pair. However, it can be annoying that after a few months of usage – one side stops working, its plastic casing comes off, or the wires start splitting.
Thus to solve your issues, we've come up with a list of the 6 best most durable earbuds that will last you a long time. Alongside, several earbuds mentioned in this list have an IP rating that makes them waterproof, sweatproof, dustproof, etc.
Top 3 Best Most Durable Earbuds
The 6 Most Durable Earbuds
RHA is a premium British audio brand that specializes in manufacturing high-quality earbuds with supreme sound quality.
RHA T20 is the brand's flagship product and available in its second iteration. The earbuds' casing is made of injection-molded stainless steel. Such casing ensures that earbuds are built as a single unit and prevents earbuds' casing from splitting.
With the T20, RHA offers a whopping 3-year warranty that speaks volumes about the brand and its flagship product durability.
It is a wired earbud. The connected wiring is manufactured using high-quality materials that prevent splitting or breaking even after years of usage. Additionally, oxygen-free copper wires are used to offer you the highest sound quality experience, which makes the internal wires last a lifetime.
The 3.5mm connector is gold-plated to add to its durability and reinforced with stainless steel casing. This casing prevents the internal wire from breaking towards the end and rendering a perfectly fine earbud useless.
While the RHA T20 is a durable earbud, it is mostly targeted towards audio enthusiasts and audiophiles alike. The USP of RHA T20 is the two additional tuning filters added in the package.
The tuning filter added to the earbuds out-of-the-box has a balanced sound. In contrast, the one tuning filter is targeted towards a bass-heavy sound signature. At the same time, the other has a treble-heavy sound signature.
Within the package, you get additional accessories: 
8x silicon eartips (including dual density and double flange eartips) 
2x Comply foam eartips
clothing clip
premium carrying case
Stainless steel eartip holder.
Pros
The entire earbud casing is built using stainless steel injection-molded technique

Sound signature can be customized by using different tuning filters

3 years of warranty

Abundance of silicone eartips and accessories provided in the package
Cons
Inline microphone is absent
Bottom Line
If you were always looking for audiophile-grade and highly durable wired earbuds from a reputed brand, then the RHA T20 should be the right pick for you.
2. Klipsch T5 II–
Most Durable TWS Earbuds
Like RHA, Klipsch is again a reputed audio brand that has been manufacturing earbuds, headphones, and speakers for over 70 years.
Klipsch T5 II is an exciting proposition by the brand that has taken the latest TWS earbuds trend and added its own spin.
For starters, the Klipsch T5 II is IP67 certified, which is the highest durability rating an electronic product can receive.
While the most premium TWS earbuds are water-resistant. In contrast, the Klipsch T5 II wireless earbuds are entirely waterproof, sweatproof, shockproof, and dustproof. This feature adds to the earbuds' long-term durability and usability.
On the design front, the earbuds casing has a brushed metal design that enhances its premium look. On the other hand, the zippo lighter-like case opening makes them stand out compared to a sea of other TWS earbuds.
To keep the earbud casing light, it is made up of high-quality plastic material. It houses a 5mm custom driver, a big battery, and 4 microphones for crystal clear calls.
The 4 beamforming microphones also provide a transparency mode that lets you hear your surrounding environment with the touch of a button. In case you are facing issues with one earbud, check out how to fix Bluetooth earbuds when only one side works.
The 6 silicone eartips provided within the package have an oval design to offer you a comfortable fit. This design type is more suited to our ears than the rounded eartips we get with most other earbuds.
Additionally, you can expect up to 32 hours of battery life from the earbuds. On a full charge, the earbuds can offer 8 hours of battery life in one go, while the charging/carrying case can offer a maximum of 24 hours of extra juice.
Pros
IP67 certified earbuds

Offers up to 32 hours of total battery life

Lightweight earbuds

Excellent sound quality
Cons
The oval eartips might not offer a great fit for everyone
Bottom Line
Klipsch T5 II is a stylish alternative – if you're looking for the most durable TWS earbuds. Plus, the zippo-style charging case opening will offer an extra swag in front of your friends
3. Bose Soundsport–
Best Premium Sports Earbuds
Suppose you want a premium audio listening experience that will last you a long time. In that case, the Bose Soundsport should be the earbuds of your choice.
Along with being the most durable sports earbuds, the Bose Soundsport is the most comfortable sports earbuds on this list.
It is a behind-the-neck wireless earbud that's meant for high-intensity workouts and sporting activities. The IPX4 rating ensures that the Soundsport is sweat-resistant and won't fall prey to extensive sweating during intense workout sessions.
Alongside, the earbud casing and connecting wire are made up of lightweight yet high-quality materials that keep the overall weight down. While at the same time, this mixture offers a long-lasting earbud experience.
Within the package, you get StayHear+ Sport eartips of 3 different sizes. These eartips offer a comfortable fit, while the ear hooks are locked nicely into your ears' groove without irritation.
The specially designed StayHear+ Sport eartips ensure that the earbuds stay put in your ears without frequent adjusting. Thus, if you're practicing for a marathon race or intensely working out in the gym, you wouldn't have to worry about the earbuds falling out.
Having said that, it is recommended to clean sweat from your ears regularly while using any earbuds for a long time. The accumulated sweat will cause an increase in bacteria and other gross living organisms in your ears.
The only downside to these earbuds is the battery life. While TWS earbuds come with a carrying case to charge them regularly, the Bose Soundsport offers a max battery life of 6 hours. Compared to a premium behind-the-ear wireless earbuds standard, the battery life is still low.
Pros
Available in multiple colors

Offers IPX4 sweat resistant rating

The provided eartips stay put in your ears without constant adjusting

Lightweight design
Bottom Line
Bose Soundsport, though not the best proposition from Bose, is an incredibly durable sports wireless earbud. If you live an extensively active lifestyle, you wouldn't be disappointed with it.
JLab Audio is an audio brand that primarily focuses on sports-based earbuds and headphones. Over the years, JLab Audio has introduced an extensive range of wired and wireless sports-oriented earbuds and headphones. Professional athletes have preferred these products due to their sound quality, usability, and long-term durability.
Keeping the brand's motto in mind, the JLab Audio JBuds Air isn't different at all. Although, they are offered in a much smaller footprint compared to the brand's other products.
For starters, the JBuds Air is offered in three different colors – black, white, and black & gold. Weighing at just 0.18 ounces, the earbuds are incredibly lightweight and easy to use.
These TWS earbuds from JLab have an IP55 rating that offers sweat and dust resistance. This rating makes them last longer compared to regular earbuds.
If you're a frequent visitor to the gym, the JLab Audio JBuds Air will offer an excellent fit since they're extremely lightweight. On the other hand, the IP55 rating will improve the long-term durability of these TWS earbuds.
With its newer upgrade, the JBuds Air is now offering Bluetooth 5.0 connectivity. This upgrade makes sure that you get longer battery life. On a full charge, the earbuds offer up to 6 hours of battery life, whereas the charging case can offer an additional 18 hours of juice.
While being the most durable earbuds under $50, JLab Audio has also focused extensively on the earbuds' sound quality. With its 3 equalizer presets, you can quickly toggle the JBuds Air sound modes from Signature, Balanced, and Bass Boost.
Pros
IP55 rating offers long term durability

Upgrade to Bluetooth 5.0 has improved battery life

Convenient and lightweight earbuds, and charging case

Value for money TWS earbuds
Cons
The integrated charging cable is extremely short

The inferior microphone call quality
Bottom Line
JLab Audio JBuds Air is an extremely cost-efficient and lightweight earbud choice if you want the most durable TWS earbuds. The earbuds are offered by a reputed brand with all the bells and whistles you'd expect from premium TWS earbuds.
Jaybird was the pioneer in the premium wireless sports earbuds space with the Jaybird BlueBuds X's introduction – way back in 2012.
Over the years, the competition has caught on by a large margin; however, Jaybird has been regularly putting out high-quality and premium wireless sports earbuds. The Jaybird Vista is a testimony to the brand's previous lineup and comes in a modern TWS form factor.
Primarily, Jaybird markets the Vista as a premium and durable TWS sports earbuds, mostly due to its IPX7 rating that offers water, sweat, dust, and drop resistant.
The overall earbud construction is plastic, yet the Vista is ruggedly built, and the built quality ensures that it will last a lifetime. With the package, you get lightweight earbuds and an extremely compact case with a lanyard connection.
Besides, you get 2x one-piece eartips that include the earhooks as well. In comparison, the other eartip doesn't include the ear hooks, if you don't prefer it. While the carrying case is compact and lightweight, it doesn't pop open if you accidentally drop it or keep it in your backpack.
If you're in a hurry, the carrying case offers a fast charging feature; it offers 1 hour of battery life with just 5 minutes of charging time. The Jaybird Vista offers a total of 32 hours of battery life, while the earbuds offer 6 hours battery on one go.
The 'Find My Buds' is a useful feature offered with the earbuds. You can use it through the app to locate your Jaybird Vista in case you accidentally misplace it.
Pros
IPX7 rating offers waterproof and sweatproof capabilities

Better microphone quality

The lightweight case is very durable

Excellent sound quality for sports earbuds
Cons
Slightly overpriced

Might not offer a proper fit for everyone
Bottom Line
Jaybird Vista is an excellent pick if you're looking for premium TWS sports earbuds from a reputed brand. The IPX7 rating ensures that the earbuds can take a beating and still work flawlessly for a long time
In case you're looking for a cost-effective option for the most durable earbuds. The Sony MDRXB50AP is an excellent yet inexpensive choice.
Compared to other earbuds mentioned above, the Sony MDRXB50AP doesn't offer stainless steel construction or IP rating. However, the earbud wins over with its dependable and durable built quality.
Sony has been selling this earbud for over 7 years now. It still sells in thousands every month with rave reviews. This shows the testament of the earbuds' quality and long-term durability.
Sony markets it as an 'Extra Bass' earbuds that offer bass-boosted sound output. This will make a great companion if you prefer heavy bass earbuds – without splurging much.
The earbuds' construction is made using plastic and silicone materials that makes it rugged yet keeping the overall weight down. You also get a tangle-free flat cord that can be stored anyway in your backpack without having to untie it every time.
The 12mm drivers within the Sony MDRXB50AP offer a wide soundstage and great clarity while listening to your favorite songs or audiobooks. It has a single button inline microphone that is average at best. Using this button, you can Answer/End calls and play/pause music.
It is available in three color options – Black, Red, and Blue. At the same time, the provided carrying pouch makes carrying the earbud anywhere easier.
Pros
Deep bass and excellent sound quality

Comfortable fit

Available at an inexpensive price point

The flat-type wires prevent unwanted tangle
Cons
Average microphone compared to modern standards

No volume controls
Bottom Line
Sony MDRXB50AP is an excellent and inexpensive pick if you're looking for the most durable earbuds. Plus, it is available from a reputed audio brand and has been selling consistently for many years.
3 Things to Consider while Buying the Most Durable Earbuds
Built Quality & Construction
When it comes to finalizing the most durable earbuds, the earbuds' construction and built quality are of utmost importance. In our case, the RHA T20 is ruggedly built with injection molding stainless steel that makes sure it's built like a tank. 
On the other hand, the wireless and TWS earbuds mentioned above are built using plastic. However, the plastic casing is of high quality and extremely sturdy as well. Plus, the addition of IP rating makes them durable against external elements.
While there are thousands of wireless and TWS earbuds available in the market with plastic construction. Perhaps not all of them are built with the best quality in mind, affecting the earbuds' long-term durability.
IP Rating
IP rating, also known as Ingress Protection, is an international standard rating for measuring electrical components' effectiveness against forces of nature like water, dust, shock, drop, etc.
If an earbud is IP rated, it ensures that the earbud is resistant against water, dust, or drop, depending on the rating.
Most premium earbuds available in the market offer some type of IP rating. All the wireless and TWS earbuds mentioned in this list offer the best Ingress Protection.
Thus, whichever earbud you choose for long-term durability. Make sure it has some IP rating that will improve its long-life capabilities.
Warranty
Almost all manufacturers offer a standard 1-year warranty. However, if you come across a brand that offers more than 1-year warranty, it says a lot about the brand's belief in its product.
For example, our #1 pick, i.e., RHA T20, offers a whopping 3-year warranty. Such warranty claim speaks volumes about the brand's belief and testament in its product. Plus, if the earbud does stop working within the warranty period, you can easily secure a replacement without having to pay anything extra.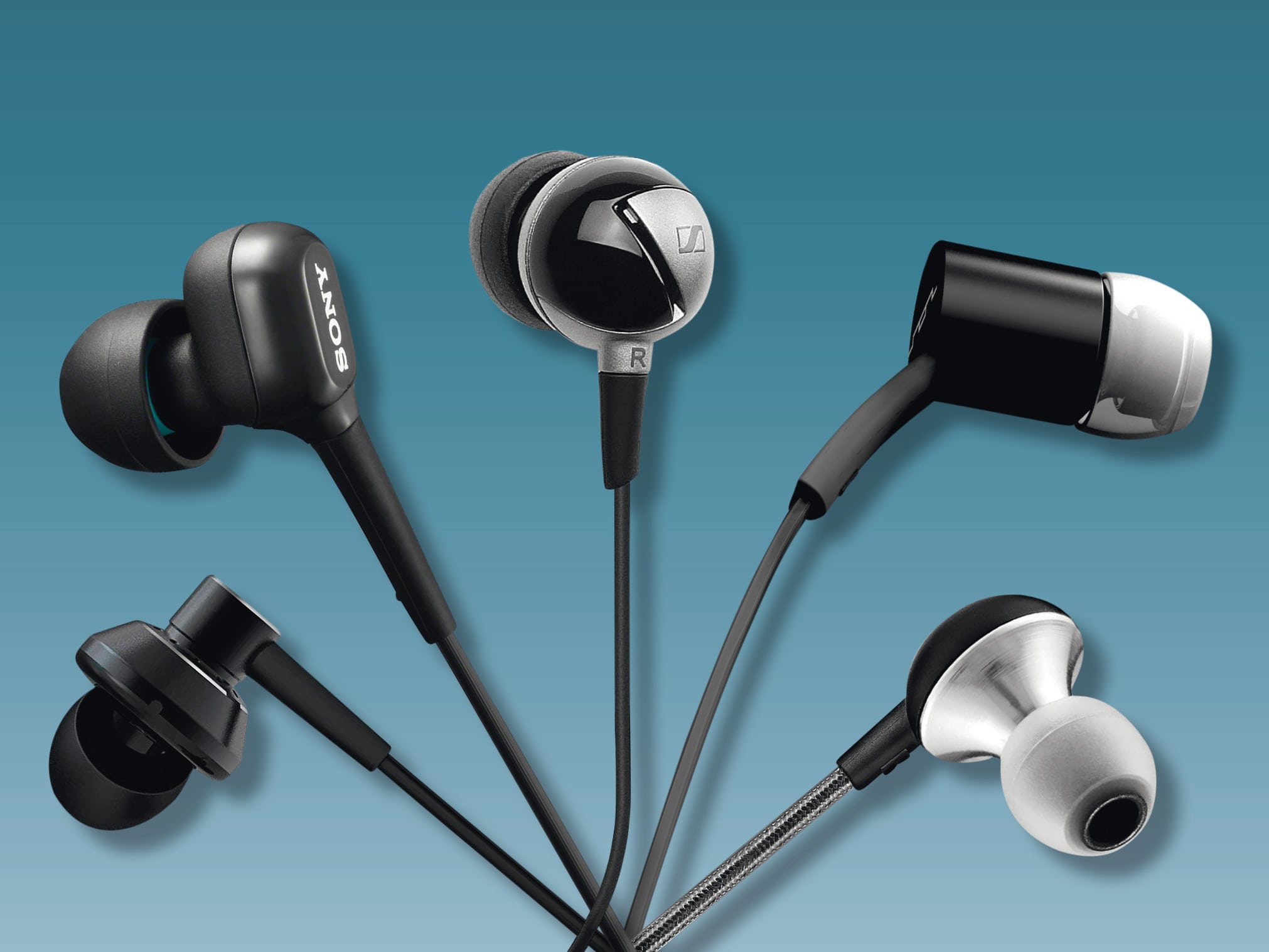 Conclusion
I hope this article was able to help you choose the most durable earbud of your liking. If you're still confused about your final pick, here's a final suggestion:
If you want a metal-built earbud and an audiophile-grade quality, go for the RHA T20 with eyes closed. While it doesn't offer an essential feature, i.e., an inline microphone, the earbud is the most durable on our list. It offers a clean and pristine sound quality.
On the other hand, if you want to stay updated with the current times and prefer investing your money in the latest technology. Then the IP67 certified and TWS earbud Klipsch T5 II should be your ideal choice.
However, if you don't want to splurge a lot yet want dependable and long-lasting earbuds. The Sony MDRXB50AP will be sufficient because it offers an extremely sturdy built quality at an approachable price point. Also, before you go, make sure to check out how to use apple headphones as mic and headphones on pc.
FAQs About Most Durable Earbuds
Why do earbuds break so easily?
The following seven factors are the most common causes of earbuds breaking so easily: Pulling or tugging on the earbuds' cords when disconnecting them. Dropping earphones from tables, couches, beds, and other surfaces. Sleeping with your earbuds in, exposes them to twisting
How long do earbuds usually last?
When it comes to the lifespan of your earbuds, you can expect them to last between six months and two years on average. This will vary depending on the brand and the type of abuse they receive. In general, they should be replaced when their sound begins to distort or stops entirely.
Can earbuds survive a fall?
When headphones are dropped, they do not easily break. A well-made model can usually withstand 5-10 drops before suffering serious damage. If you're using earbuds, get a silicone cover to protect the charging case in case it falls.
Recent Content